Home ✦ KW 2023 ✦ Schedule ✦ Archive ✦ Links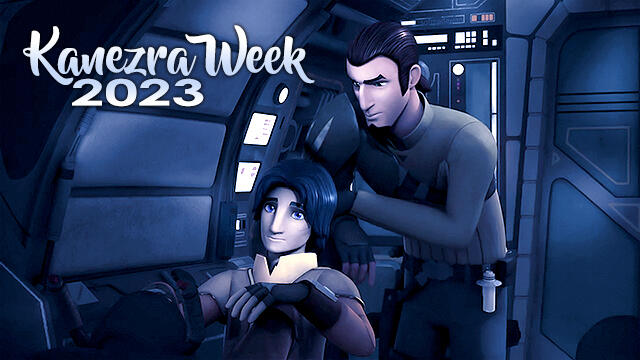 Welcome
This is a fandom event page celebrating the relationship between Kanan Jarrus and Ezra Bridger from Star Wars: Rebels.Here you'll find past events, plus a schedule of upcoming events that take place throughout the year, including Kanezra Week, Kanezra Halloweek, and the 12 Days of Kanezra.
▬▬▬▬▬▬ 2023 Schedule ▬▬▬▬▬▬
Kanezra Week
Tuesday 25 July to Monday 31 July
Now in progress!Halloweek
Wednesday October 25 to Tuesday October 31
Prompts to be announced12 Days of Kanezra
Tuesday December 12 to Saturday December 23
Prompts to be announced
▬▬▬▬▬▬ Prompts ▬▬▬▬▬▬
✧ July 25: Omegaverse | Truth Serum
✧ July 26: Cuddling | Roughing It
✧ July 27: Mpreg | Misuse of Power
✧ July 28: Touch Starved | Trapped
✧ July 29: Wounded | Cooking Together
✧ July 30: Overprotective | Age Swap/Teens AU
✧ July 31: Getting Clean | Creator's choice
▬▬▬▬▬▬ Guidelines ▬▬▬▬▬▬
Content of any medium is accepted: fanfiction of any length (including WIPs), fanart, edits, gifsets, moodboards, playlists, meta, etc.Anyone is allowed to participate. Use the tag #kanezraweek when posting your work on Tumblr, Twitter, Dreamwidth, Instagram, etc. When posting your work on AO3, use the tag "Kanezra Week 2023" if desired.Creators are welcome to add their works to the Kanezra collection on AO3 (instructions on how to do this are in profile).All relationship types—romantic, platonic, etc—are accepted as long as the main focus is Kanan and Ezra.NSFW, kink, and whump content is welcome. Please tag such posts appropriately if posting on Tumblr and use any Community Labels that may apply.Mix, match or combine any prompts you wish! Participants need not complete all prompts, nor fill them in the listed order. Posts made after July 31 are fine—this is a very relaxed event.Send an ask or DM to HJ Bender if you have any questions.
▬▬▬▬▬▬ July 25-31 ▬▬▬▬▬▬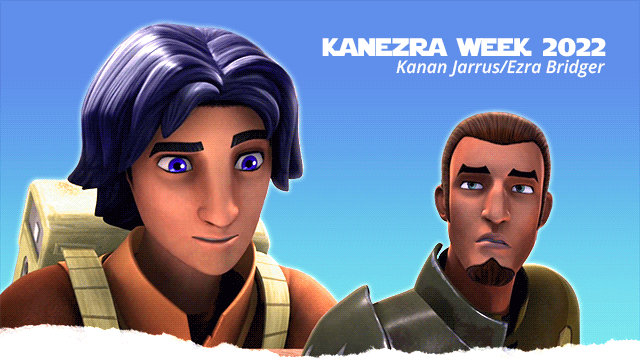 ▬▬▬▬▬▬ Prompts ▬▬▬▬▬▬
✧ July 25: Injured | First Kiss | Rain
✧ July 26: Rescue | The Dark Side | Gift
✧ July 27: Holiday | Wild | Lucky
✧ July 28: Heat | Rainbow | The Past
✧ July 29: Drink | Misunderstanding | Soft
✧ July 30: Bruise | One Bed | Villain
✧ July 31: Older | Fantasy | Wild Card
▬▬▬▬▬▬ October 25-31 ▬▬▬▬▬▬
▬▬▬▬▬▬ Prompts ▬▬▬▬▬▬
✧ October 25: Wolves
✧ October 26: Twin Moons
✧ October 27: Ghost
✧ October 28: Tricks & Treats
✧ October 29: Scary Holovid
✧ October 30: Possessed
✧ October 31: In The Dark
▬▬▬▬▬▬ December 12-23 ▬▬▬▬▬▬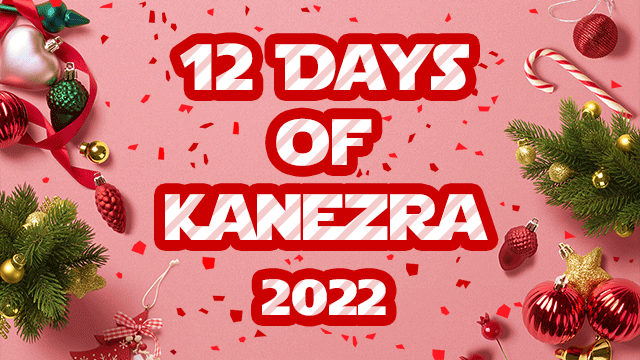 ▬▬▬▬▬▬ Prompts ▬▬▬▬▬▬
✦ December 12: Family Tradition
✦ December 13: The Perfect Gift
✦ December 14: Sharing Body Heat
✦ December 15: Silver and Gold✦ December 16: Jingle Bells
✦ December 17: A Cozy Fire
✦ December 18: Snowstorm
✦ December 19: Resolution✦ December 20: Unwrapping
✦ December 21: Candlelight
✦ December 22: Sugar and Spice
✦ December 23: (Wild Card)